Frog Rock: Landmark, Public Art, Icon.
June 7, 1971 – The birth of an island icon
In honor of the 50th Anniversary of Frog Rock, I thought I should write about the history and the influence that Frog Rock has had on Bainbridge Island.
One rainy night after their graduation ceremony, two young people went out to fulfill their part in what is traditionally known as "Paint Night". A rock formation at the corner of Madison and Phelps Road had long been subjected to various graffiti, but Bob Green and Linda Barnes decided it looked like a frog and proceeded to paint it that way. Frog Rock Bainbridge Island
The rocks are technically "Glacial Erratic"; otherwise known as a large boulder which was left behind by glaciers. The stones were once a single rock which was dynamited around the 50's for road work, but it only split it in half, so it stayed.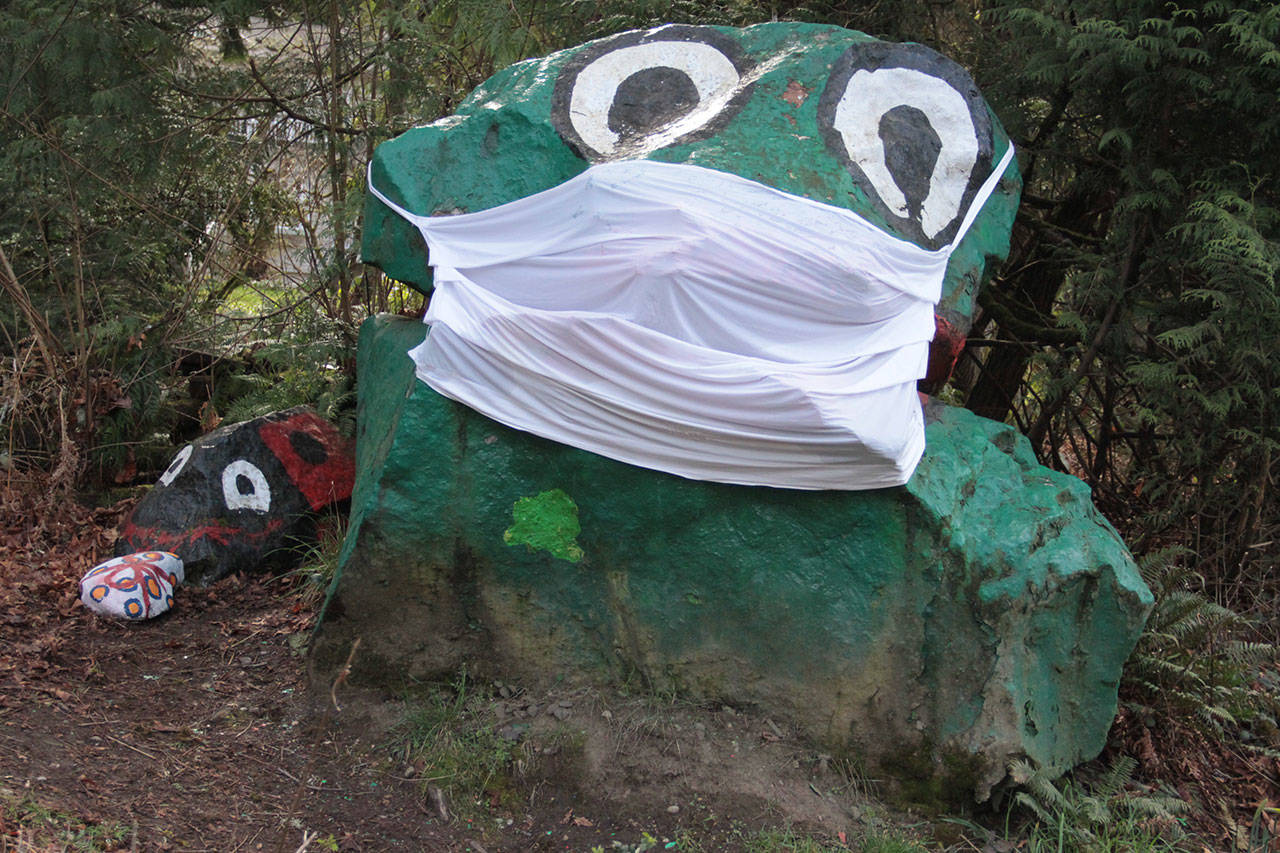 Since then, there have been additions, decorations, and the odd tag on the rock. In 1976, Bob and Ellen returned to create some company for Frog in the form of the Lady Bug rock. A mustache has been painted once or twice, and in 2020 Frog wore a mask in solidarity for public health!
Frogs on the Rock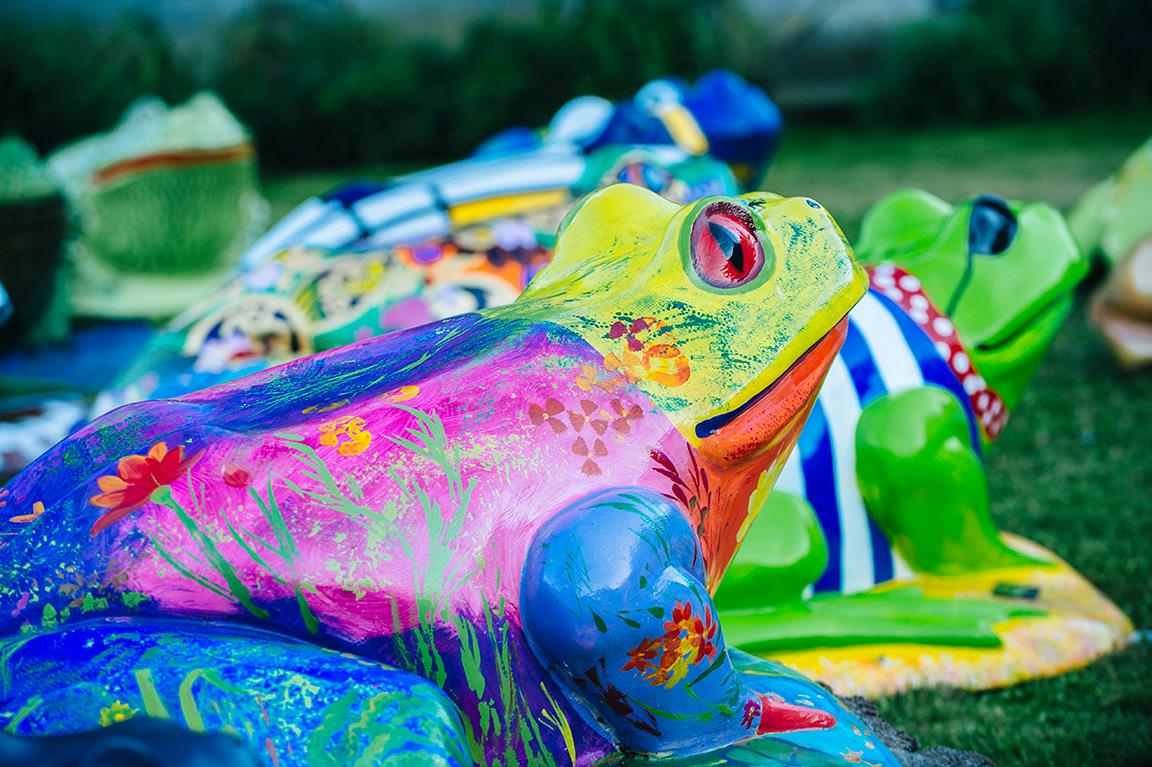 If you are new to Bainbridge, or on a day trip, you may wonder, what is with all the frog statues on Bainbridge Island?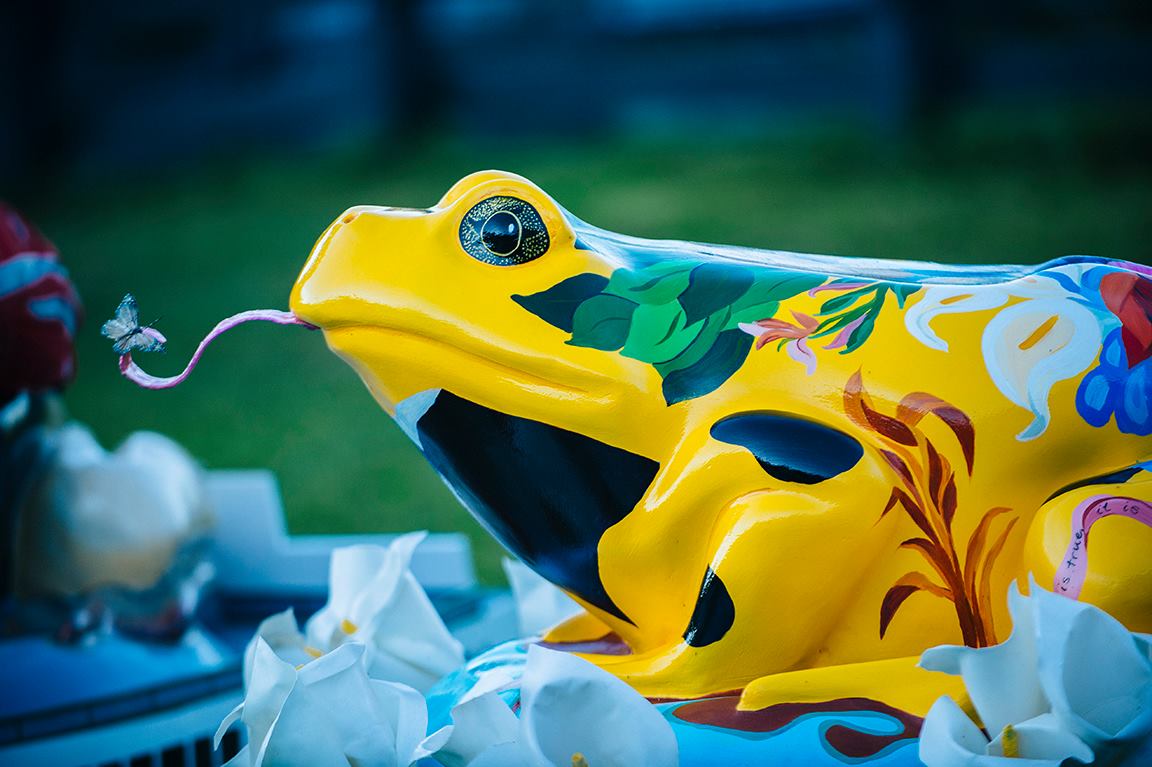 In 2011, local resident Karen Lehotsky came up with the idea for a community art project. The idea was to paint and auction frogs to benefit the Bainbridge Island Downtown Association. Frogs were chosen as the ideal statue, as an homage to Frog Rock. Local artists were invited to create their own canvas on the blank white frogs. They could create their own personality and character.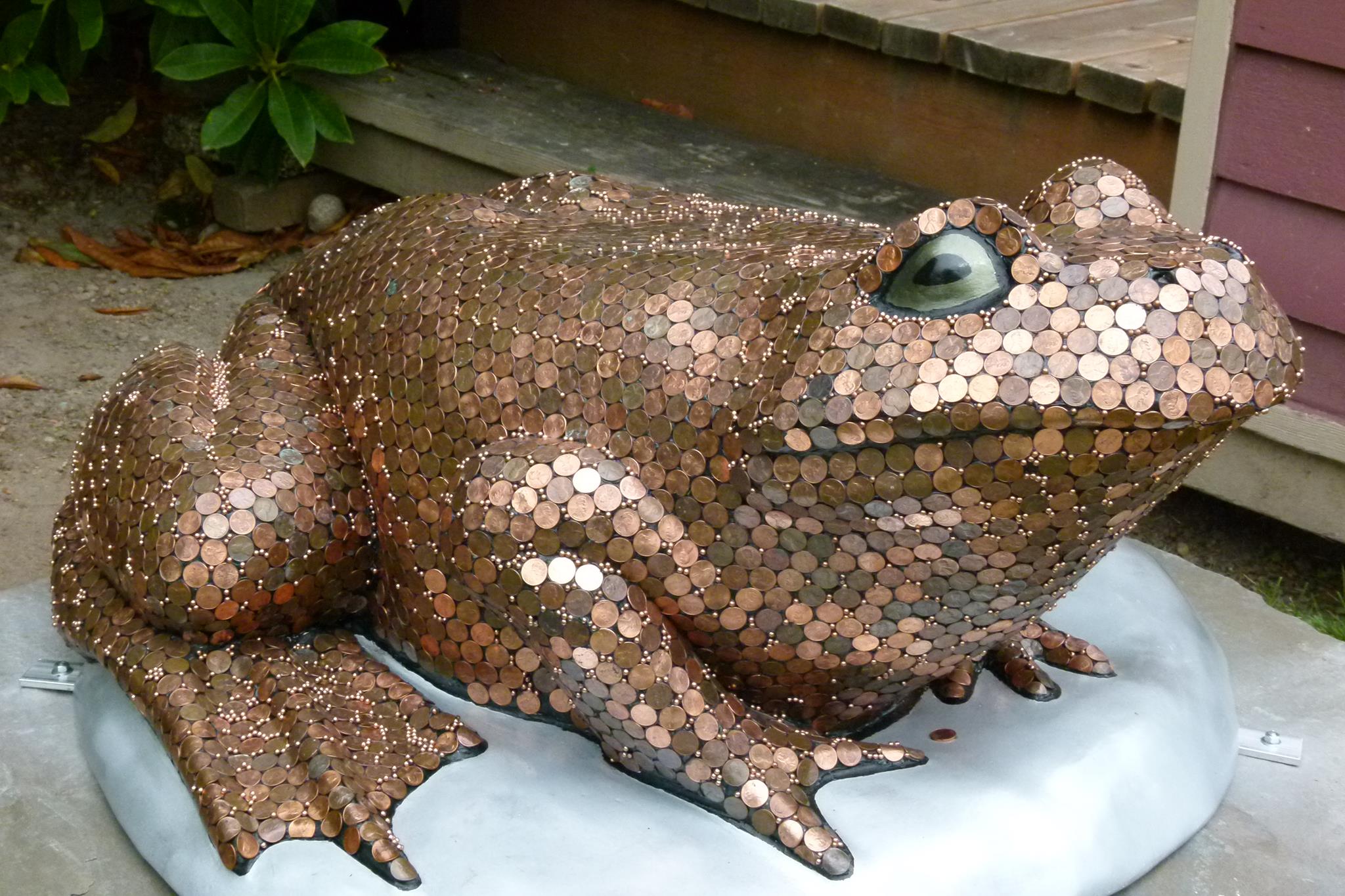 The plan was to auction off the 36 frogs to raise funds for the Downtown Association. One frog, however, did not make it to auction! The frog known as Clark Kent, dressed in a paper mache shirt made from the Bainbridge Review newspaper, was stolen from the Seattle Ferry Terminal. The Downtown Association sent a crew to pick the sculpture up at the ferry terminal two days before the auction. They were stunned to learn it had been stolen and that apparently no one had noticed until then. Weighing about 100 pounds, this theft would not have been easy. Whomever stole it, has never returned it or been caught.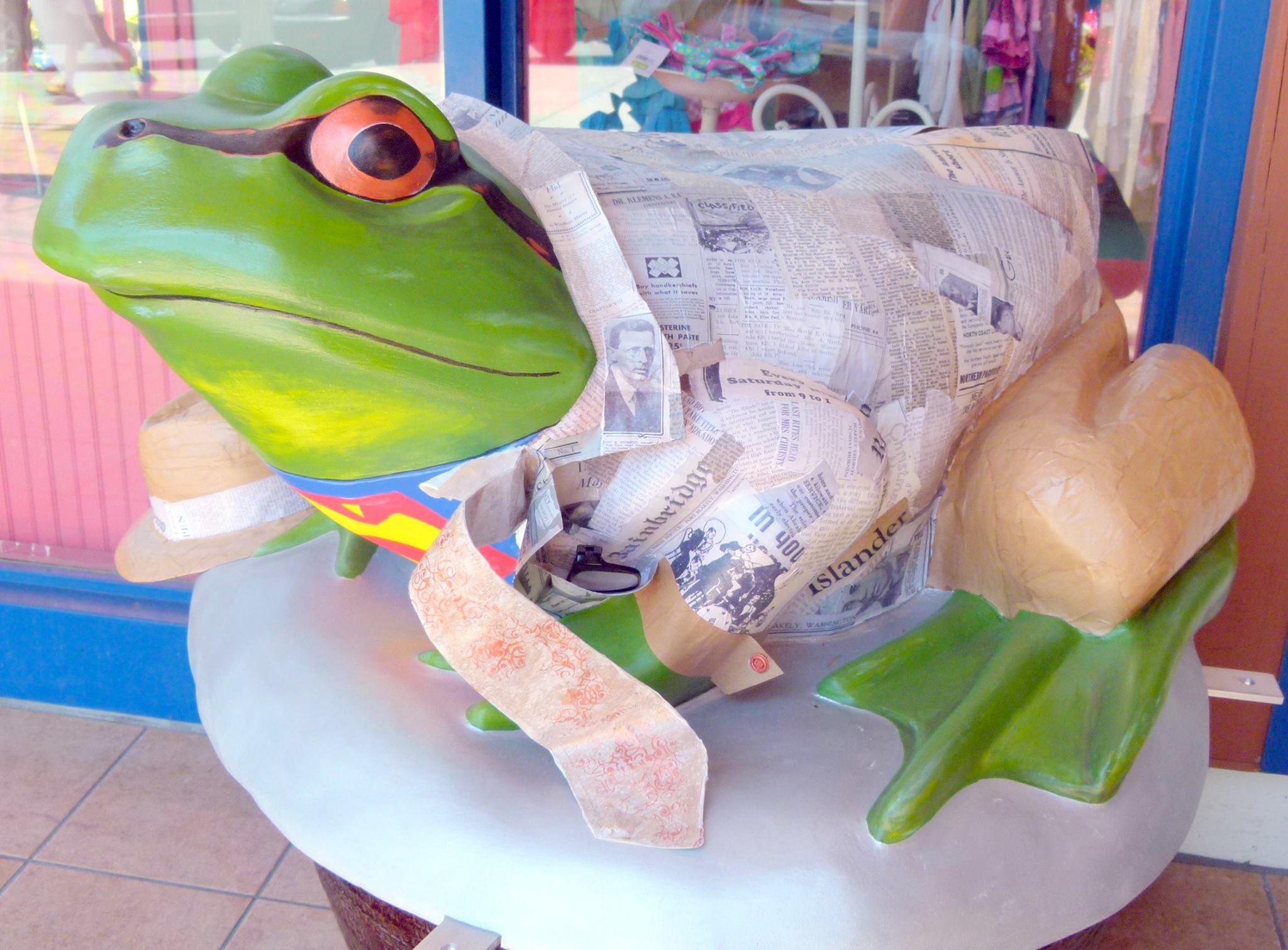 On September 13, 2014, there was a successful auction with the remaining frogs. Each found buyers and new homes, throughout Bainbridge Island. Many of the frogs have found homes in front of local businesses and you can still see them around town and at Pleasant Beach Village.