Last year, COVID-19 prompted a shift in the way we live, and in homebuyers' needs. We all sought out different ways to stay safe and live comfortably during the pandemic. Here are on Bainbridge Island, we saw – and we're still seeing – eager buyers who have specific ideas around what home now means to them.
An Increased Need For Space
Many of us started working from home and that influenced the way we looked at our living spaces. Bainbridge Island saw high demand from buyers wanting to move out of Seattle condos and away from big cities. News outlets like The Seattle Times wrote about buyers' wanting more space. This was due to a sudden increase in work from home policies and online learning programs for students of all ages. Additionally, many young adults moved back in with their parents due to college campus closures and job loss. If you're an empty nester like me, and you down-sized pre-2020, life has been…um…cozy!
High Demand for Homes on Bainbridge Island
Bainbridge offers space and a great deal of variety. I moved here in 1989 and love its honest sense of community, amazing natural settings, health care, great restaurants, and top-notch public and private schools. The main reason we are continuing to see a very high demand for housing is, in part, due to our close proximity to Seattle. 
Bainbridge Island is only 8 nautical miles across Puget Sound by WA state-run ferries, which can hold over 200 cars and over 2,500 people. Although ferries had a reduced schedule during the height of the pandemic, that is the very first time I have seen that in the over 30 years I have lived here. The ferry system is quite reliable and relaxing. Unlike traffic jams, you can enjoy the view, work online, sleep, or have a meal on board. You're able to visit the big city without having to live in it, returning to island life with ease.
Looking Ahead
We are all now wondering how this lifestyle shift will impact the real estate market long-term. Windermere's Chief Economist, Matthew Gardner, and other economists believe that a "hybrid" work approach will be the next step after COVID-19 is more under control. Some of the workforce may permanently work from home now that they are all set up. Others will probably work a few days a week at an office. This means buyers will probably continue to search for homes that have close proximity to big cities. To hear more market predictions, watch Gardner's "10 Predictions for the 2021 Housing Market". 
Questions to Ask Yourself
As a Realtor on Bainbridge and in North Kitsap for 20 years, I have seen the cycles from mega homes to tiny homes and everything in between. I encourage my clients to think about how they live and ask themselves some questions when they're looking to buy a home:

How long do you think you might live in your next home and who will be living with you?

Do you need one or more spaces for a home office?

Are you cooking at home a lot more and want a home with an upgraded kitchen?

Are you among the sandwich generation where you are taking care of your children and also a parent? I was in that position for many years and a bit of extra space or a quiet place you can go to can be very valuable.

Do you want more outdoor space for your children and/or to start that home garden so you can grow some of your own food?

Would you like a home gym? If so, will the garage be okay or do you want a more comfortable space?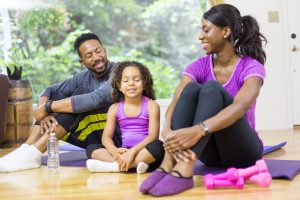 There is much to consider when making a change in your home life. I have lived locally while raising my children, caring for a parent, and having kids cycle back due to unforeseen events. I'm here to listen and can help you find your next nest!