Pickleball A Bainbridge Island Sport
Like all great stories, Pickleball came about on a sunny day with little to do. In 1965, two dads named Joel Pritchard, Bill Bell, and Barney McCallum arrived at Pritchard's home, after a golf outing. Upon arrival they were besieged by their children complaining of boredom, so Pritchard hatched a plan.
Pritchard's property had an old badminton court, but they couldn't find enough rackets for a full game. He improvised by using spare ping pong paddles and a whiffle ball and a new game was born. Today, you know it better as pickleball. 
Pickleball is a paddleball sport that combines elements of badminton, table tennis, and tennis. Two or four players use solid paddles made of wood or composite materials to hit a perforated polymer ball, much like a whiffle ball, with 26-40 round holes, over a net. It is an easy game to learn and it is highly regarded as an inclusive game for people with different physical abilities.
Pickleball A Bainbridge Island Sport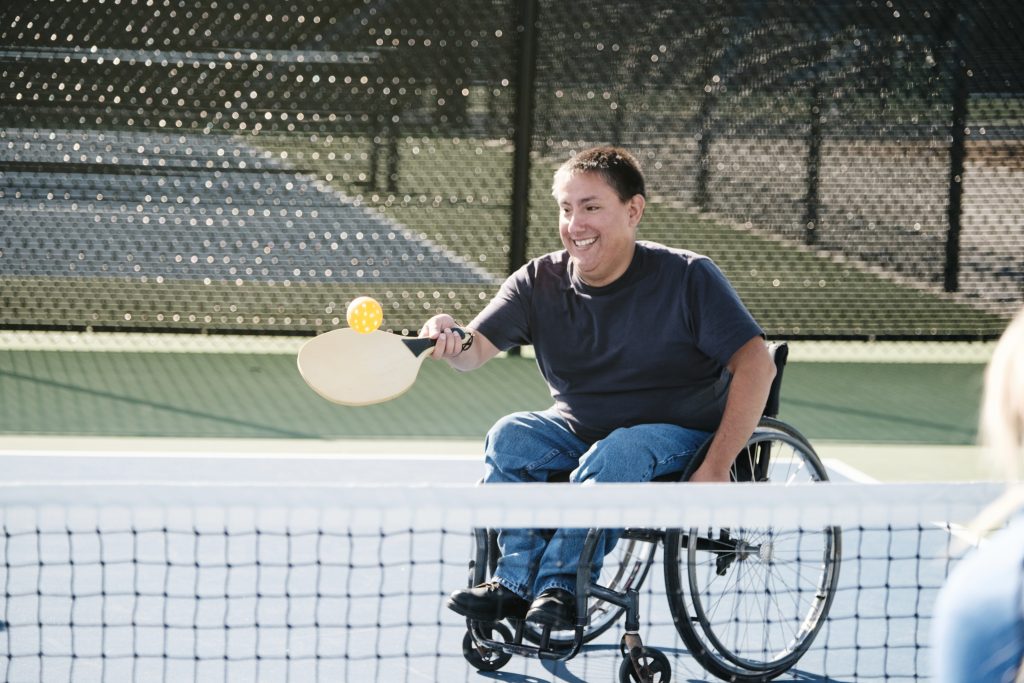 Pickleball is not only becoming very popular around the world, it is still an important part of fun and play on Bainbridge Island.
To learn more, watch this video filmed on Bainbridge Island!