Helpline House Bainbridge Island
I am currently reading Kristin Hannah's newest book "The Four Winds".  A Bainbridge Island resident and best-selling author, Ms. Hannah writes beautiful, historically-based fiction. The story revolves around farmers whose lives are turned upside down by the phenomenon called The Dust Bowl; the worst man-made ecological disaster in American history. They were proud, accomplished people who were not accustomed to receiving charity. It is a story about hardship, survival, and pulling together.
I found myself thinking of how COVID-19 has created so much economic hardship in the lives of so many of our friends and neighbors. Helpline House Bainbridge Island has been a vital part of our community for over 50 years. Their services have expanded over the years as the needs of our community have evolved. In addition to the myriad of services they offer, there is always an abundance of kindness.
"Coming here has been humbling, but not humiliating."  Helpline House Client
Volunteering your time isn't possible right now, but small financial donations add up quickly and make a world of difference. My Windermere colleagues and I have volunteered here for Windermere Community Service Day, and I hope we can return to that soon.  
Ways You Can Help Through Donations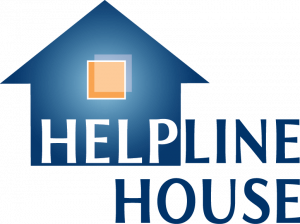 The Helpline House website has information on several ways to donate. Credit cards, PayPal, mailing address for donations made by check, and information on Legacy Donations.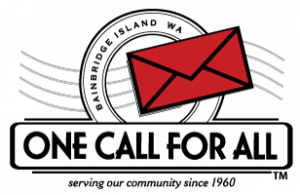 One Call For All; Home of the Red Envelope campaign since 1960. One Call for All supports more than 100 local non-profit organizations on Bainbridge Island.