Point Monroe | Bainbridge Island
At the northeast point of Bainbridge is a sand spit called Point Monroe. Known locally as The Spit, it is a unique piece of the island's real estate and much more charming than it sounds. Point Monroe offers sea-to-sky, waterfront living with nothing between you and the water, except sand.
The east side of the spit is on Puget Sound waters with major shipping lanes, and personal pleasure craft. The wide-open waterfront grants broad views from Mount Rainier to Mount Baker, and the Cascade Mountains in between. There is also a spot near the adjoining Fay Bainbridge Park where great crabbing for Dungeness can be done.
The lagoon side of the spit has a full tide change twice a day, and an opening at the northern end to get out to the Sound when tide permits. Homes have small docks and large decks overlooking the lagoon as it is rich with bird life. The water is calmer here, but you can still hear the soft rhythm of the waves just across the narrow street.
Being a natural extension off the island without a lot of trees, Point Monroe gets all day sun. This has been a funky beach neighborhood for many of the years I have lived on Bainbridge, but over the last 5-10 years I have seen a lot of redevelopment from funky beach hut with no insulation to full year-round living and spectacular homes. The complete beach lifestyle exists here with boating, kayaking, stand-up paddle boards, and beach combing.
The lots are small and the homes are close, so you need to be a good, beach loving neighbor. Residents are protective of each other and their way of life. When driving on the narrow roadway, the rule is to wave as you drive by and they will do the same; ensuring everyone sees each other. If your neighbor's dog and/or children wander into your yard, it is because this is a tight community a shared beach to them. FUN FACT: Residents of Point Monroe have their own 4th of July Parade!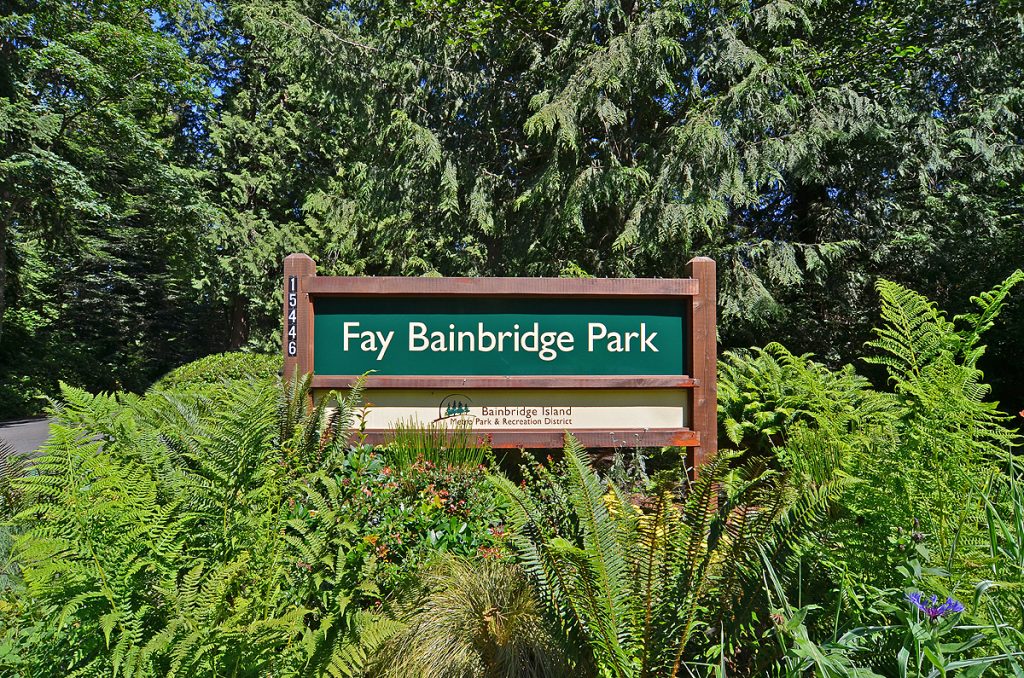 Located next door to the spit is Fay Bainbridge waterfront park. It has volleyball nets, a few camp sites, lots of washed-up driftwood, a playground and covered picnic area. The way the road bends down and loops into the residential are of the spit, you are quite separated from the park activity, but it does give kids a larger playground.